Céad míle fáilte go Tourmakeady
to view this website as gaeilge - click here
TOURMAKEADY WOODS - History of Ownership: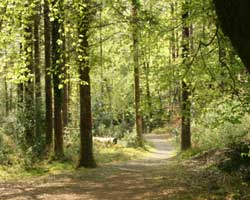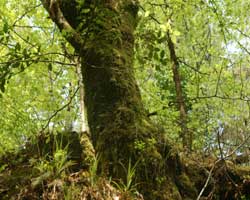 The history of the ownership of the Tourmakeady Woods goes back to the history of landlordism. The land upon which the Woods were later established was once owned by George Moore, a man considered a "good" landlord.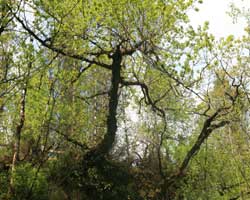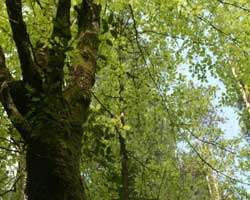 Because of his efforts in aiding his tenants during famine times, he went bankrupt and had to sell some property. Thomas Plunkett purchased the holding in Tourmakeady from Moore.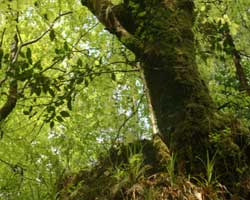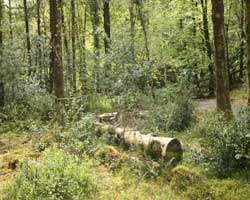 It was a very frequent occurrence for landlords of this time to plant trees that would have been common in their homes in England on their estates, thus many of the forests in this area of Mayo are non-native.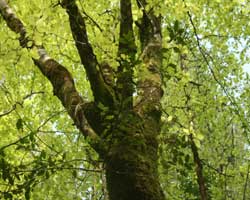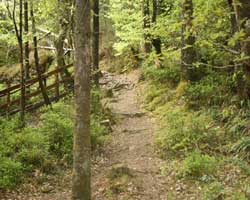 This forest was planted by landlords; within this wood, you can find the landlord house, Tourmakeady Lodge. The last private owner of the Woods was a timber merchant named MacAinsh. His holding was obtained in 1958/1959 by the Department of Lands . The Tourmakeady Woods are now owned and maintained by Coillte.